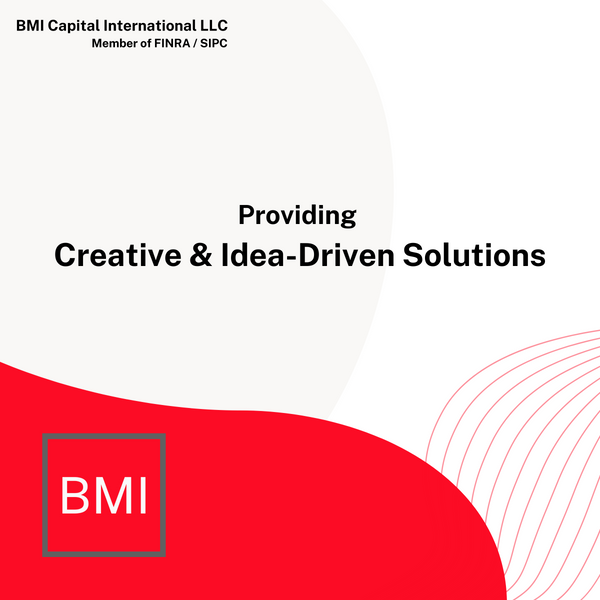 BMI Capital International Announces Today the Launch of a New Website
BMI Capital International, a leading investment bank, is proud to announce the launch of its new website. The new site is designed to provide clients and investors with a streamlined, user-friendly experience that delivers comprehensive information on BMI Capital's services, industry insights, and news.
The new website features a modern, responsive design that adapts to any device, making it easy for clients to access information anywhere. The site's intuitive navigation and user interface provide a seamless browsing experience, enabling clients to find what they need quickly and efficiently.
"We're excited to launch our new website, which reflects our commitment to delivering exceptional service and expertise to our clients," said Robert Trapp, CEO of BMI Capital International. "Our new website is visually appealing and informative, empowering our clients with the knowledge and insights they need to make informed investment decisions."
The new website's features include a comprehensive overview of BMI Capital's services, information on the company's team, case studies, industry insights, and news. The site's blog section will feature regular updates on industry trends, best practices, and the latest news affecting investments.
"We've worked hard to create a website that reflects our values, culture, and expertise," said Tsvi Guy, Managing Director at BMI Capital International. "We believe our new website will help us better serve our clients while also providing a valuable resource for anyone interested in investment banking."
The launch of the new website is part of BMI Capital's ongoing commitment to innovation, client service, and industry leadership. To explore the new site and learn more about BMI Capital International, please visit www.bmicapital.com.