As an investment bank with a global presence, the BMI Capital team is committed to providing services to clients from seed to exit. Headquartered in the USA, our offices have presences around the world including Israel, Mexico, Singapore, and Hong Kong.
When it comes to investment banking, our team is there to provide quality advice and guidance. Our services include private debt and private investment funds, venture capital investment, merger & acquisition advisory, and corporate finance solutions. At BMI Capital, we understand the importance of having investment banking expertise on your side. Our team has extensive experience in private investment banking and is passionate about helping clients reach their goals. Contact us today to learn more about what our investment bank
If you're looking for an investment bank team that specializes in investment banking, private credit funds, and other advisory and underwriting services, BMI Capital in New York is the firm for you. Contact us today to get started!
Meet Our Team
Meet the team behind BMI Capital and whether you're looking for a strategic partner or investment opportunities, you can feel confident that our investment banking experts will provide the right advice and support!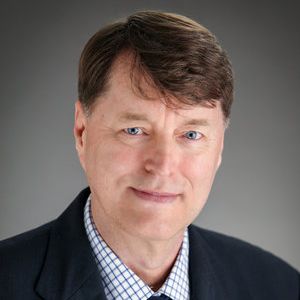 Robert H. Trapp - CEO
Robert Trapp serves as the CEO of BMI Capital. In his over 30 years of cross-cultural business experience in public and privately-owned companies, Robert has held senior positions, including as CEO, GM, and Managing Director, and on several boards in finance, hospitality, tourism, real estate, mining, software, biotech, consumer goods, and investment banking. He is highly experienced in the restructuring and market capitalization of various types of companies as well as Operational Management, Strategic Planning, Financial Management, Marketing Strategy, and Regulatory Compliance. Robert resides in New York City and holds FINRA Series 7, 24, 27, 63, 65, and 79 licenses.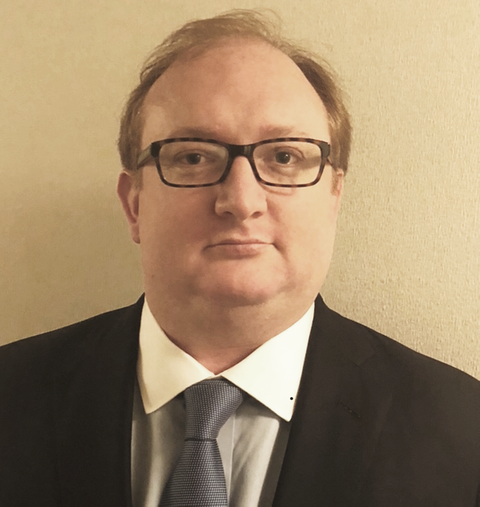 William "Bill" Waite - Head Of Global Banking
William ("Bill") Waite is an experienced finance professional who has advised private and public companies around the world to gain access to capital markets. Bill's primary focus is working with companies to conduct both public and private securities offerings, especially in Emerging Markets, particularly in Asia. Bill was a Managing Director of Regiment Securities and formerly served as the CEO and CCO at Eastgate Securities LLC. He holds a BA in Philosophy, and an MBA with a concentration in finance and banking, from Vanderbilt University. Additionally, Bill earned two other Master's degrees, one in Economics and one in Finance, his area of specialty being the banking system and relationship between financial regulations and corporate profitability. Bill is a published author and Adjunct Business School Professor who taught in both the U.S. and Vietnam. Bill is a member of the National Association of Certified Valuators & Analysts (NACVA). He holds the following FINRA licenses: SIE, 7, 66, 79, 24, and 99.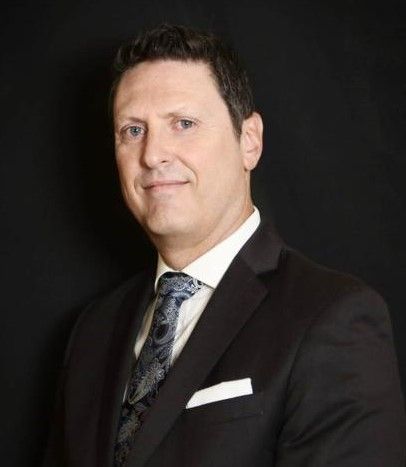 Tsvi "Chuck" Guy - Sr. Managing Director
Tsvi "Chuck" Guy is the Managing Director of BMI Capital with over three decades of experience in cross-border trade, compliance, and structured finance. Tsvi started his career at a Los Angeles-based sales and financial management company and was appointed by US Secretary of Commerce Wilbur Ross as the Chair of the Central California District Export Council to serve from 2018 to 2022. Previously, he served as a board member and advisor of several organizations, including the California Department of Education, VTEA Industry Technologies Advisory Committee, and the Center for Competitive Applied Technology. He frequently speaks at international trade events on the issues of structured finance and cross-border transactions. Tsvi lives in California and maintains FINRA Series 63, 79, and 82 registrations.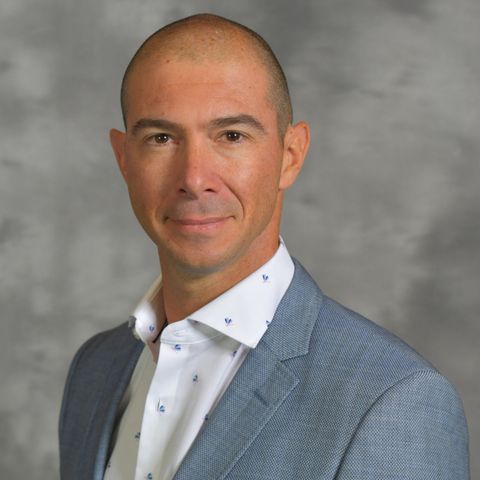 Gilad Shai - Managing Director
Gilad Shai, Global InsurTech expert and lead advisor at BMI, have over 20 years of professional experience. He invests directly and is an active advisory board member in several organizations. Gilad's experience spans multiple industries and company sizes. He worked for large brands Intel, Hearst, Yahoo!, and Farmers insurance and has launched several startups. Gilad is a host, a speaker, and an author on the InsurTech subject. He has been organizing InsurTech LA events and hosting guest speakers since 2017. He has given keynote presentations and moderated panels at major global conferences in NYC, London, Chicago, Vegas, and Tel Aviv. Gilad co-authored The InsurTech book, published by Wiley, and featured in Financial Times and other media outlets and podcasts. Gilad holds a B.Sc. in Electrical and Computers Engineering and an MBA. Gilad maintains FINRA Series 63 and 82 registrations.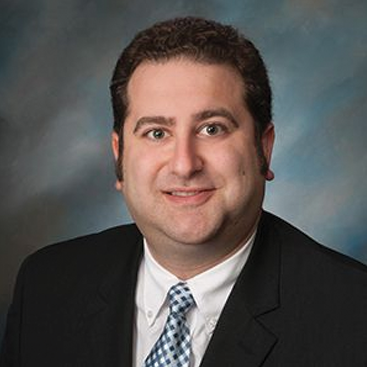 Ernie Kappotis - Financial Operations Principal
Ernie Kappotis has been the Financial & Operations Principal ("FINOP") of BMI Capital International LLC since 2016. Mr. Kappotis performs his Principal responsibilities through Intersource Consulting Group LLC, where he serves as Chief Financial Officer. An honors graduate of Boston College and former FINRA Examiner for 4 years specializing in financial and overall compliance matters out of the Boston District, Mr. Kappotis has worked in the broker-dealer industry since 2004. A licensed FINOP since 2007, Mr. Kappotis has fulfilled such Financial Principal obligations both under the full-time employment of one broker-dealer, and currently as FINOP for multiple firms under Intersource Consulting Group LLC. Mr. Kappotis holds the FINRA/NASAA Series 27, 7, and 66 Licenses and contributes a wealth of knowledge to his broker-dealer clients.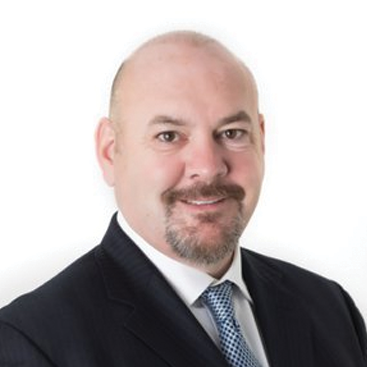 Don Pollard - Compliance Director
Don Pollard has been the Chief Compliance Officer of BMI Capital International LLC since 2017. Mr. Pollard performs his Principal responsibilities through Intersource Consulting Group where he serves as the Chief Executive Officer of Intersource Consulting Group, located in New York, overseeing Compliance, Operations and Business Development for ICG. Mr. Pollard is an experienced executive with over 25 years in the financial services industry. He was an integral driver in constructing the online trading platform at Quick & Reilly, while also, at that time, navigating and maintaining the required compliance for that digital arena. Mr. Pollard has also held executive and management roles in compliance and operations with E*Trade, Oppenheimer and Smith Barney. Don serves as the remote Chief Compliance Officer ("CCO") for broker-dealers & registered investment advisers ("RIA"s). Mr. Pollard is a graduate of St. Joseph's College with a B.S. in Organizational Management. He holds the FINRA Series 24, 7, 4, 8, and 63 Licenses.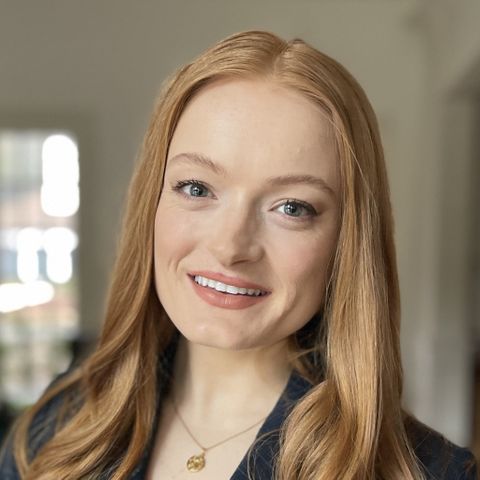 Jessica Stark - Managing Director,  Project Manager
Jessica Stark is a project manager and analyst at BMI. She has over four years of professional experience in the safety, telecom, and 5G industry. She has a holistic view of the investment world, with experience reviewing target companies for venture capital investors. Jessica was a part of the founding group of a mobility technology company that has given her experience working on accounting, structured deals, and partnerships with major companies. Jessica holds an MBA from the University of Illinois Urbana Champaign, focused on finance and strategy classes. While at university, she received three fellowships, a Forte Foundation scholarship, and international presentations on recognized work. Jessica holds the FINRA SIE license and Series 7, 66.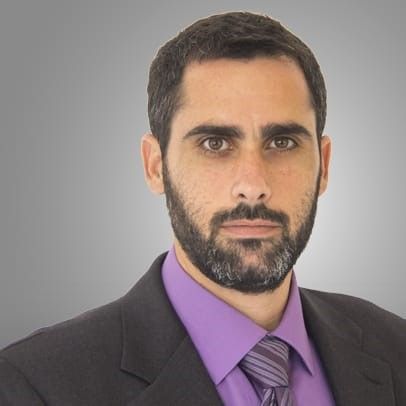 Jonathan Tseelon - International Finance Lawyer
Jonathan Tseelon, an international finance lawyer, is a seasoned professional with over two decades of experience in the financial technology sector. He boasts expertise in the operations of fintech companies, having started his career as an asset manager at Vecron Assets Management and later co-founding Vecron Exim, a trade finance-focused fintech firm. He has gained extensive knowledge in fintech accounting and legal matters through his work. He has a diverse skill set encompassing global business management in trade finance, supply chain, and asset management. Jonathan's familiarity with diverse business cultures and his legal expertise in corporate, banking, and finance law have equipped him with the ability to find mutually beneficial solutions. He holds a Master's degree in law focusing on international and cross-border finance.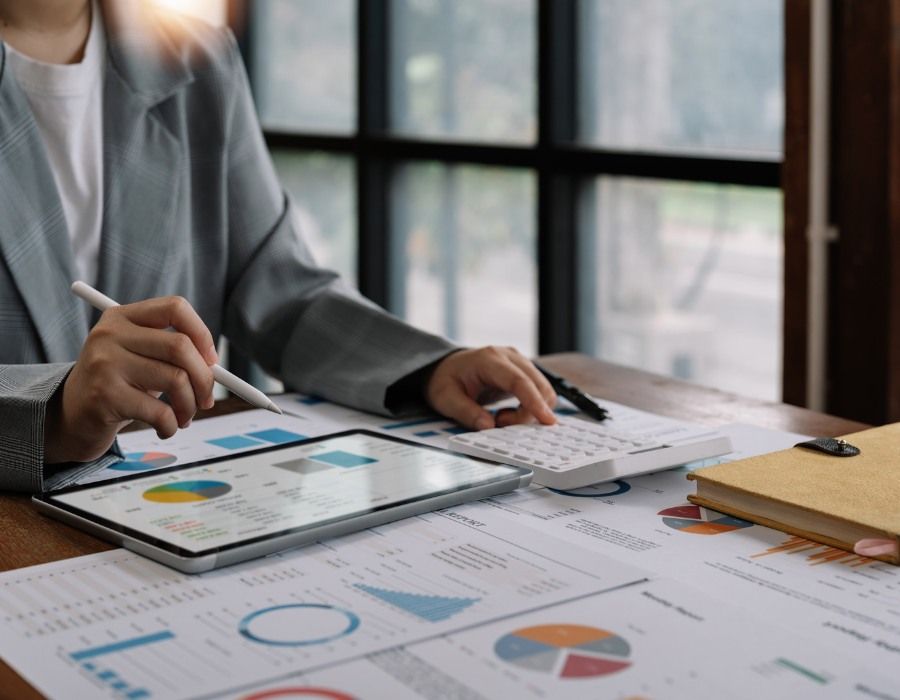 30+ Years of Experience, 120+ Years of Combined Experience
Our team of seasoned investment bankers and investment professionals have over 30 years of investment banking experience. With a combined 120+ years of experience in the financial services industry, our team offers unparalleled expertise and proactive guidance.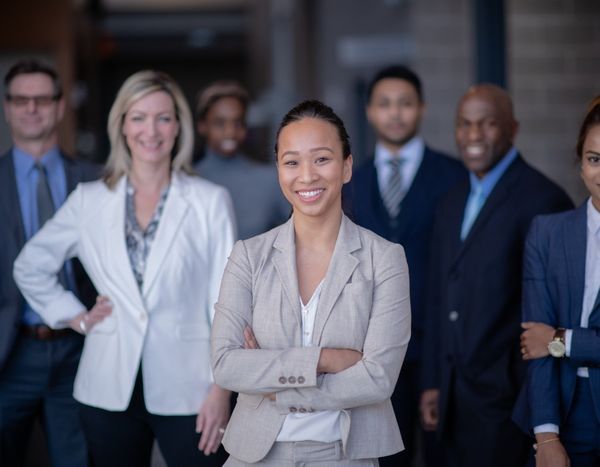 Corporate Finance Experts
We have deep investment banking sector knowledge that enables us to position our clients in the best way possible for their investment proposals to achieve maximum value. Our investment banking experts provide clients with the highest quality investment advice and underwriting services, as well as extensive experience in structuring investment proposals.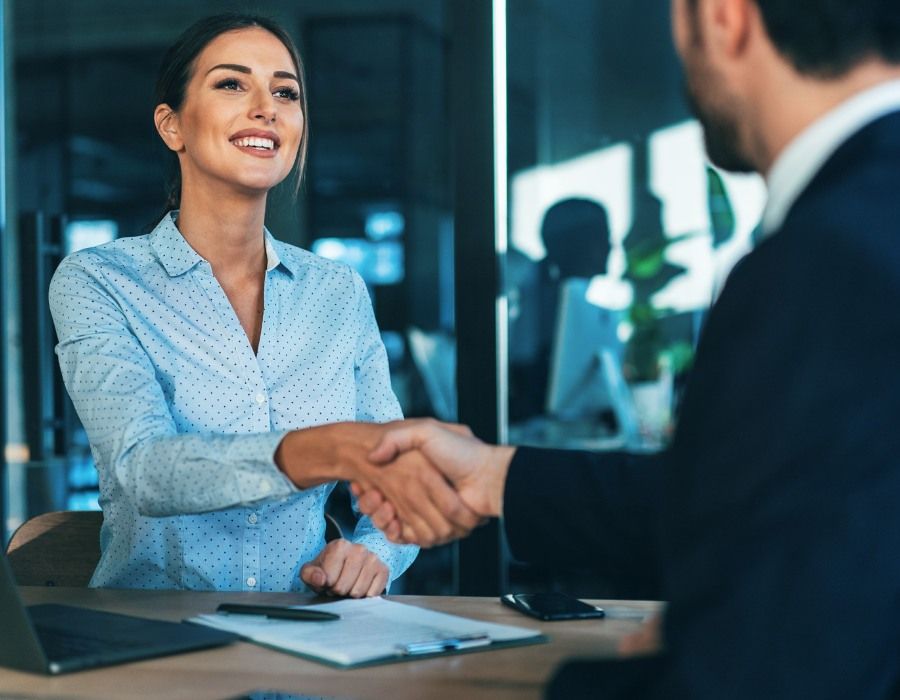 Great Industry Reputation
When it comes to working with an investment bank, reputation is everything. Through BIM Capital, we have built a great reputation in the investment banking industry, based on our commitment to providing quality services and delivering excellent results for our clients. Our team has gained the trust of our clients through outstanding investment banking services that consistently meet their investment goals.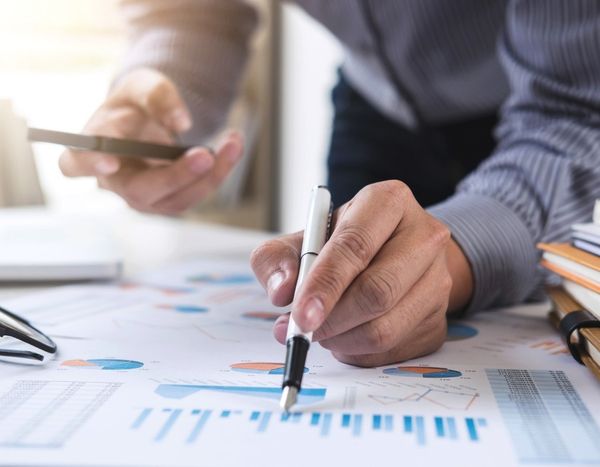 Credible & Trustworthy
When you're looking for an investment bank, you want a team that is credible and trustworthy. With BMI Capital, you can feel confident that you are getting the best investment banking advice, services, and support. Our investment bankers have years of experience in investment banking and private investment funds and are dedicated to building lasting relations with our clients. We understand the importance of client service, and we strive to ensure that each and every customer is satisfied with the investment banking services they receive!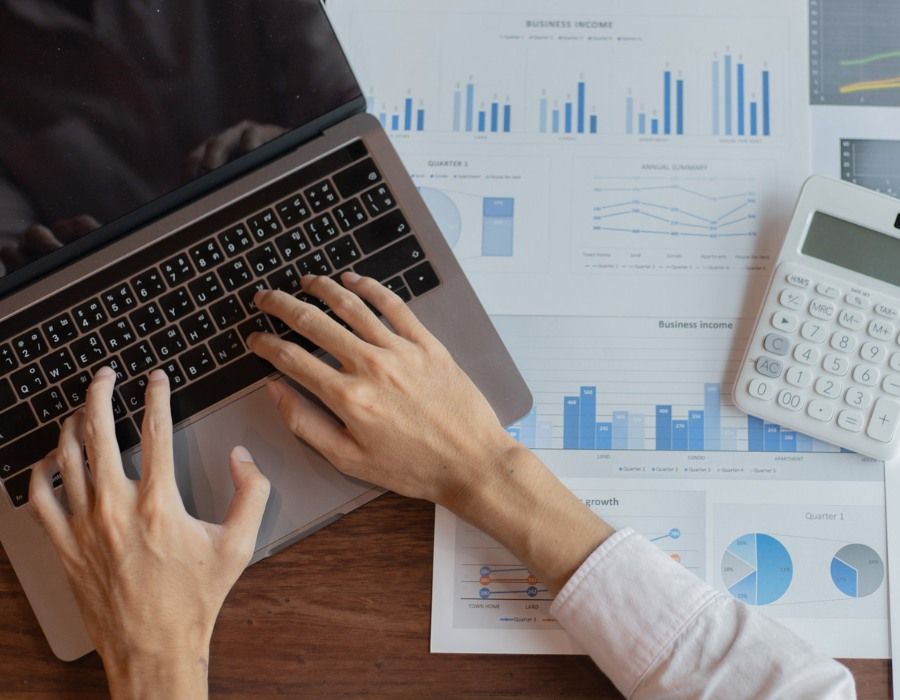 Experience You Can Trust
At BMI Capital, we understand that investment banking is a complex and ever-evolving field. That's why it is important to have an experienced investment banker on your side who can offer insightful advice and guidance. Our team of investment bankers are committed to providing quality services to our clients, so they can make the most informed investment decisions possible. We are here to help you achieve your investment goals.
From Seed to Exit, BMI Capital  Supports Our Clients
At BMI Capital, we strive to provide our clients with investment banking services that are second to none. Our team of investment banking experts is committed to providing the highest quality investment advice and underwriting services to ensure that your investment proposal achieves maximum value. Contact us today to get started on the path to success with our team of credible and trustworthy investment banking experts!